Public Relations (PR) Materials You Need To Be Successful
One of the last bullets, boilerplate, needs a little more explanation, so read on to discover why you need to perfect yours.
Boilerplate
As an essential element of a press release, you don't want to write off this standardized paragraph at the end of your press release.
In public relations, a boilerplate provides journalists with information about your company that remains consistent for every press release published by your company. The only time a public relations specialist needs to change a boilerplate is if numbers or data changed. 
Sometimes referred to as an "about us" statement, a boilerplate includes some standard elements that you want to cover when writing your own.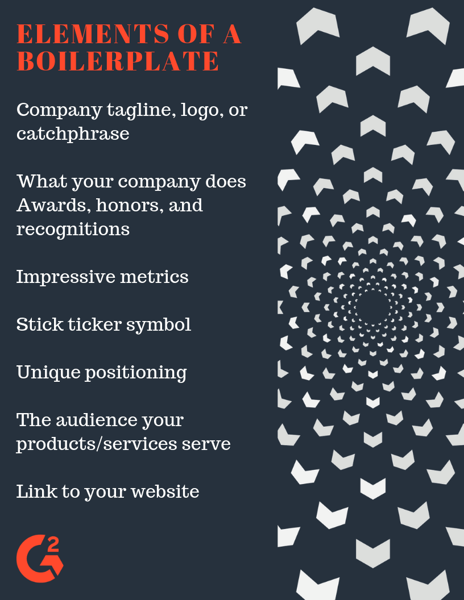 Now that you know what a press release and boilerplate are, you can explore the different types of press releases that PR professionals often write.
Types of press releases
Since there are many different types of businesses and newsworthy events, you have to be able to write for different types of press releases.
Skittles changing the green skittle to a green apple flavor from the lime flavor. IHOP changing their name to IHOB for International House of Burgers. Revlon hiring the first female CEO, Debra Perelman. REI inviting shoppers to #OptOutside and closing their doors on Black Friday.
These PR examples all call for press releases, even though they significantly contrast from one another.
Here are some types of press releases with which you should become familiar: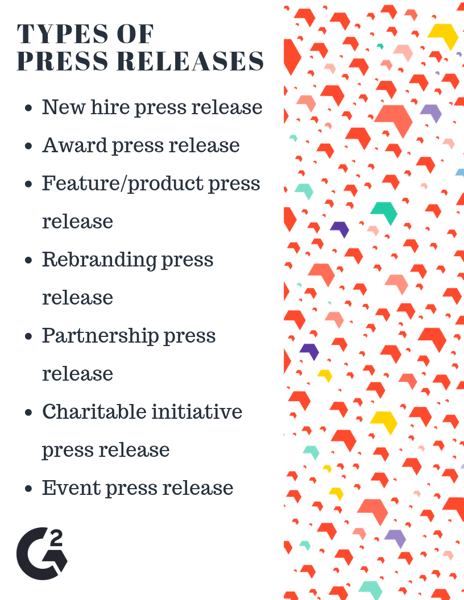 Be sure to analyze the situation at hand and respond with a specific type of press release. Then, apply PR best practices and you'll write a killer press release. Let's take a closer look into one of the most popular types of press releases, an event press release.
Event press release
Your company is hosting a huge event and you've carefully planned the most perfect, Instagram-worthy event. But how do you get people to actually come to this event?
As you probably guessed— an event press release.
 The formatting and must-haves are the same as the press release elements listed above. Once you highlight the who, what, when, where, why, and how of the event, it's time to make your distribution plan.