Kickstart collaboration across your team with Workspaces from PitchBook
Efficient collaboration has always been essential for getting great work done. It's the driving force behind many of PitchBook's latest features[1], including collaborative lists, searches and market maps. In 2020, as COVID-19 shuttered office buildings and much of the global labor force transitioned to working from home, we've all become more aware of the importance of working well together—even when we're alone[2].
Using PitchBook's new Workspaces feature, teams can get and stay organized, as well as facilitate better communication across their firms. Beyond that, teams can utilize Workspaces to share, organize and customize expert-level insights and data surfaced by PitchBook analysts and create centralized hubs for project-relevant files and reports.
Working together seamlessly not only helps your team accomplish today's goals, but also aides in establishing beneficial patterns that will last into the future—when a new, post-coronavirus normal comes into view. Diving deeper into the feature, here are some of the ways you can utilize Workspaces: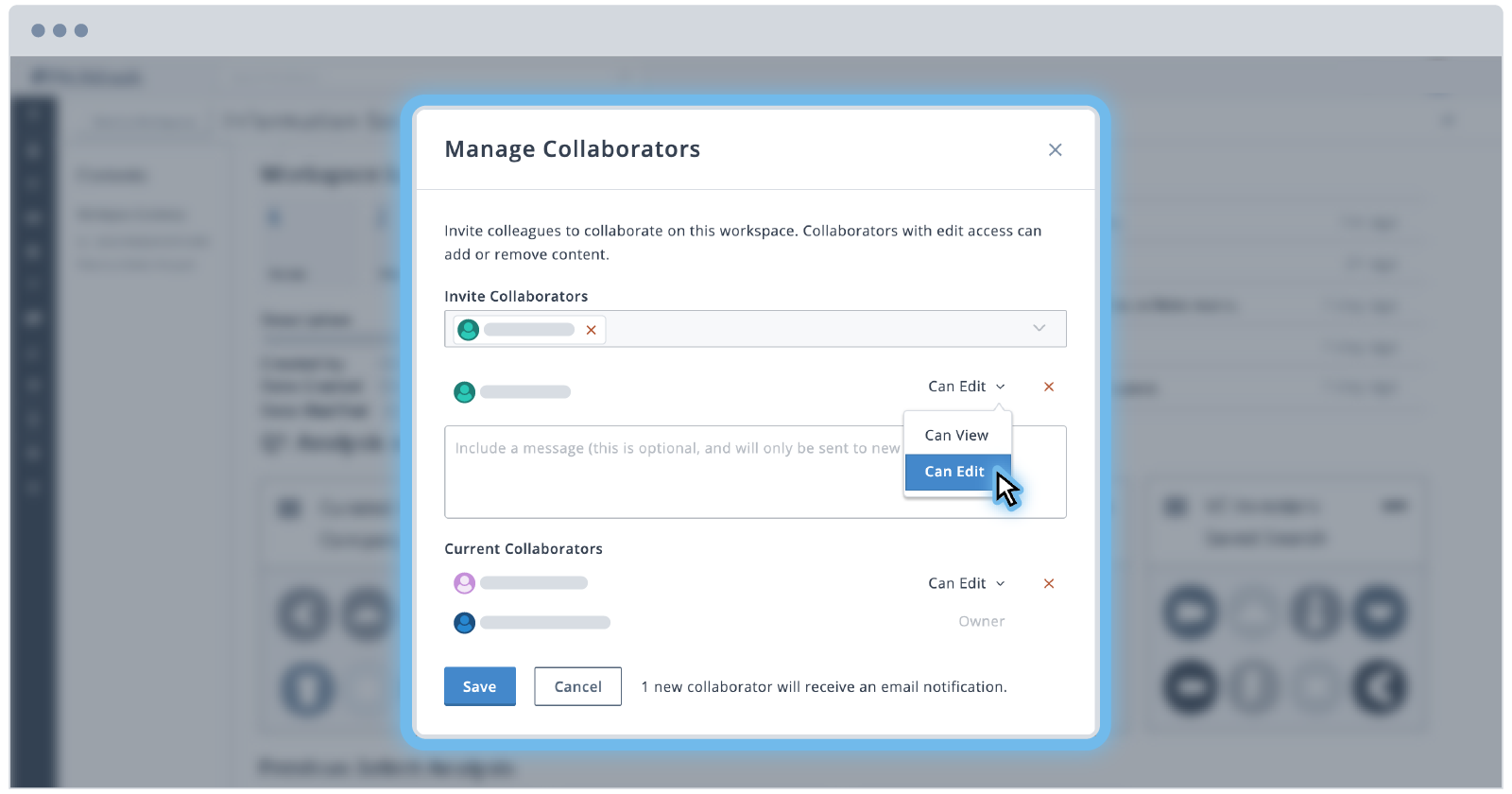 Ditch silos and share IP with next-level intrateam collaboration 
With Workspaces, you can efficiently collaborate on projects to ensure alignment across your team's business objectives—all from within the platform. 
Through inviting collaborators, adjusting collaborator permissions, and adding notes to your shared workspaces, the feature helps break down silos, facilitates IP sharing, and prevents wasting time on duplicate efforts. Plus, using the new My PitchBook icon in the platform, users can easily access workspaces created by their teammates.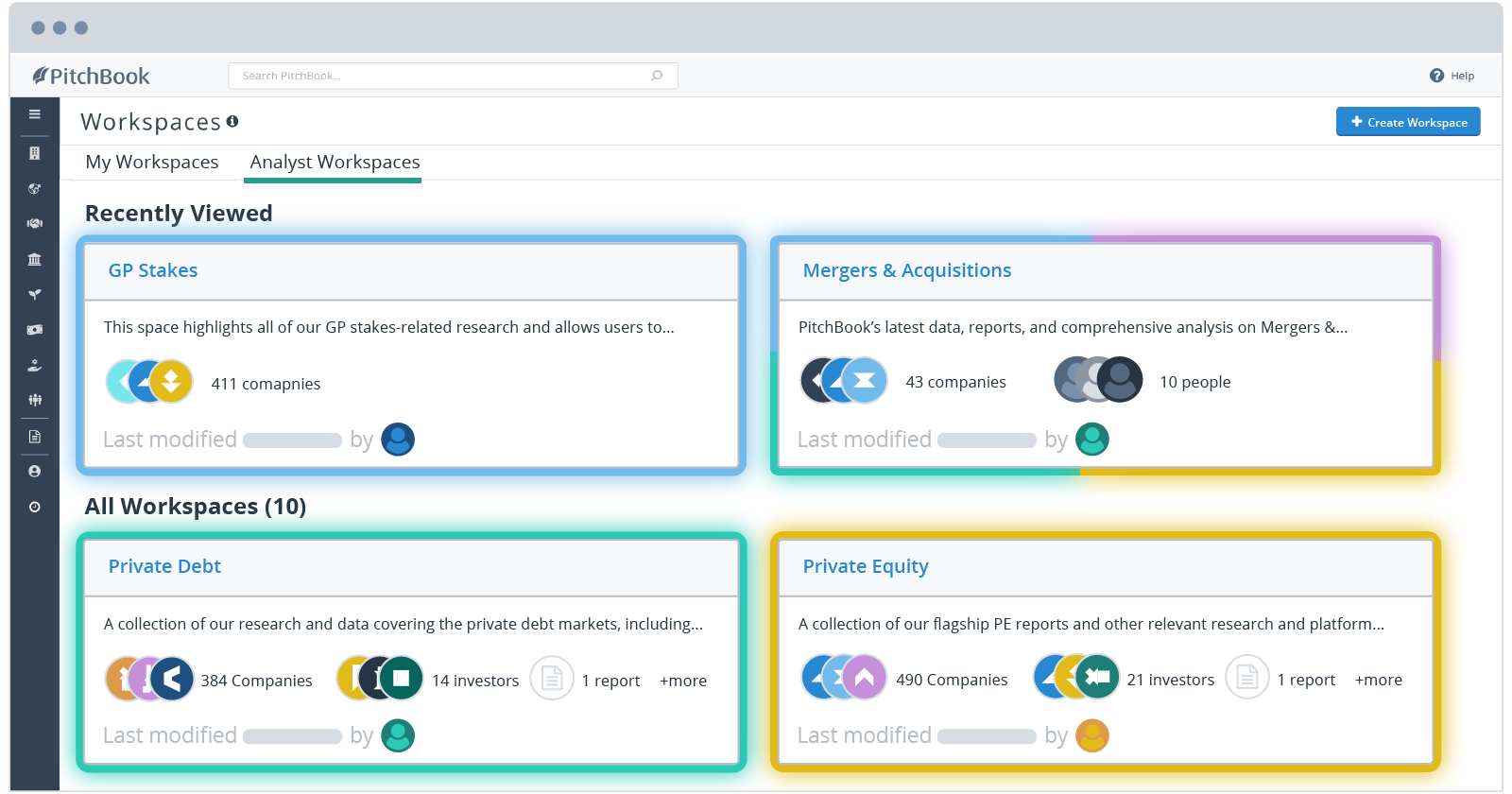 Leverage PitchBook analysts' expertise with curated workspaces
PitchBook analysts[3] are authoritative, trusted experts on private market segments, and they've curated dozens of workspaces that you can leverage to help develop your team's investment strategies. 
These analyst-curated workspaces include more than 240 reports, 100 saved searches, lists and market maps, plus numerous supplemental materials across four broad categories—PE, VC, emerging technologies, and asset allocation & fundraising. Duplicate any workspace, share it with your colleagues and add in your own insights, notes and project materials.